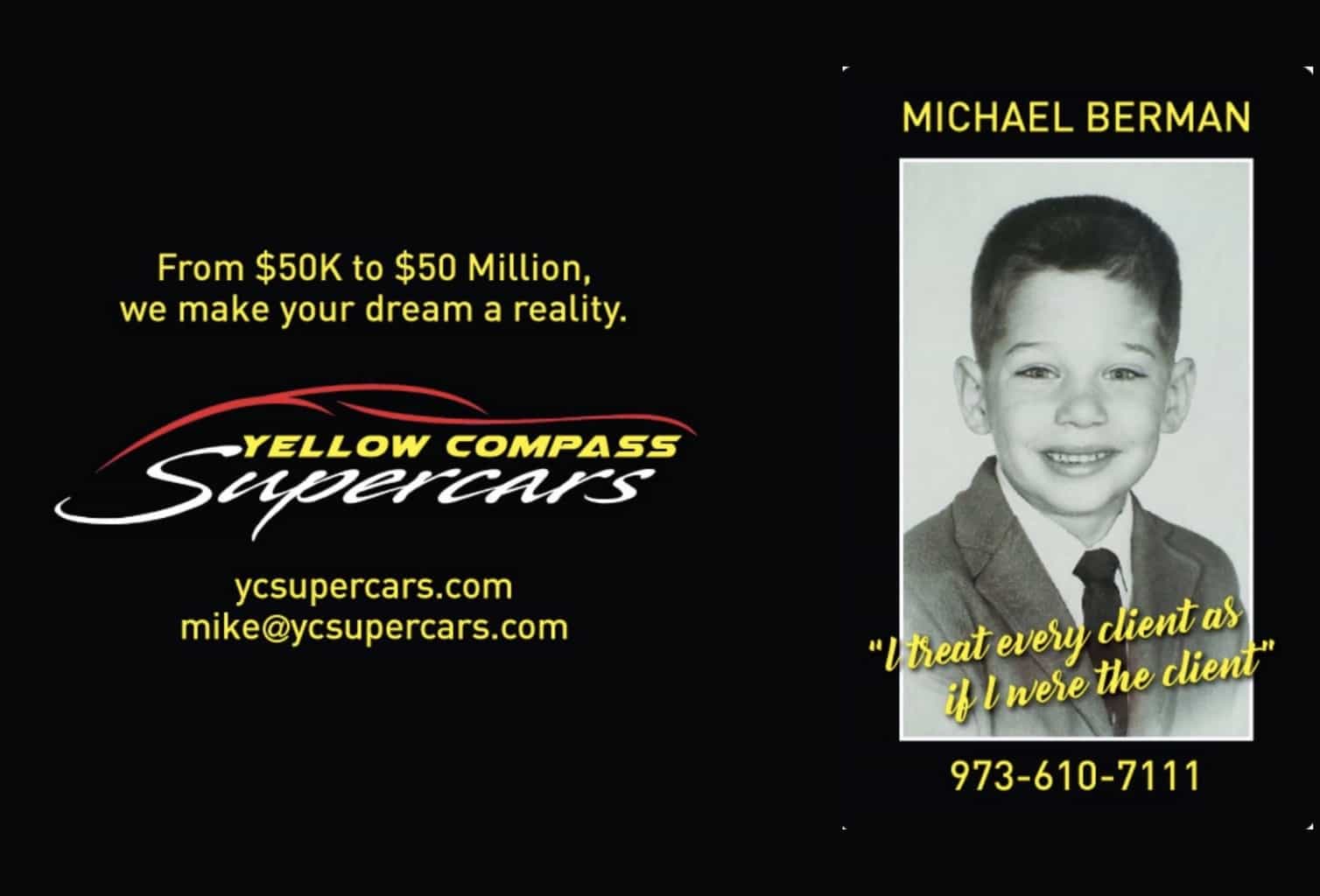 Why You Should Pick Up The Phone:
I've always felt that the Ferrari brand was like ice-cream and the model the flavor.  So whatever you like its A-ok!! because at the end of the day we all love ice-cream.  You get it? My magic is matching buyer and seller to make the best possible deal, ensuring that both parties treat each other in a fair, respectful and equitable manner. 
We have built a strong brand on sourcing and connecting our clients to expertly vetted, off-market privately owned, supercars from $50K to $50M ranging from a 360 F1 spider, to a Classiche Certified F40 or a 250 GTO Series 1.   No one and I mean no one!!!!! has the unprecedent access that we have to private collector level supercars.  I can say with confidence that we have never-ever had an unhappy client, just look at our testimonial page. 
My great success is due to this simple formula, I spend whatever time necessary with each and every client understanding what they want to get out of their supercar ownership experience before, during and after the buying process.  I guide the first-time buyer or veteran through the preverbal minefield of acquisition ensuring a seamless transition of dream into reality based upon their financial expectations.   
You will not see cars listed on this website, strategically done to maintain the integrity of our ever-changing inventory.  I want to leave you with this one thought, remember that a collection starts with just one car. Destiny is always a matter of choice and never chance, so I look forward to working with you!  
-Mike
This is why it's worth it!! – Please watch below