Here is what people are saying about Yellow Compass Supercars:
---
We've helped hundreds of people get the car of their dreams.  Whether it's your first or fifteenth, we treat every client like family.  It's simply the right way to do it.
Thanks Michael and Kevin!
I bought an f355 from Michael. I did what many here recommend against. I bought it sight unseen based on my intuition that Mike was a trustworthy guy. Well, he is and the car was exactly as billed. I've had it a year and it brings joy every time I look at it or drive it. A great experience! Thanks Michael and Kevin!
One of my dreams…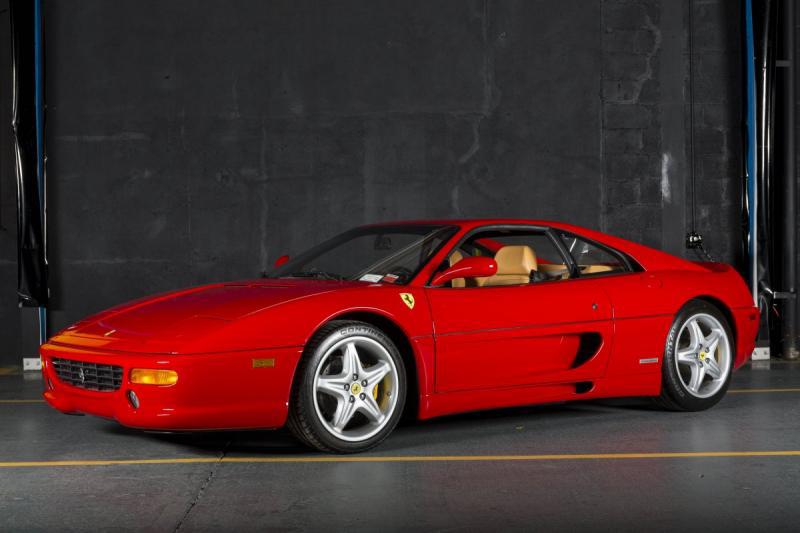 One of my dreams made a reality by Mike and the Yellow Compass Group…
My confidence in Michael was 100%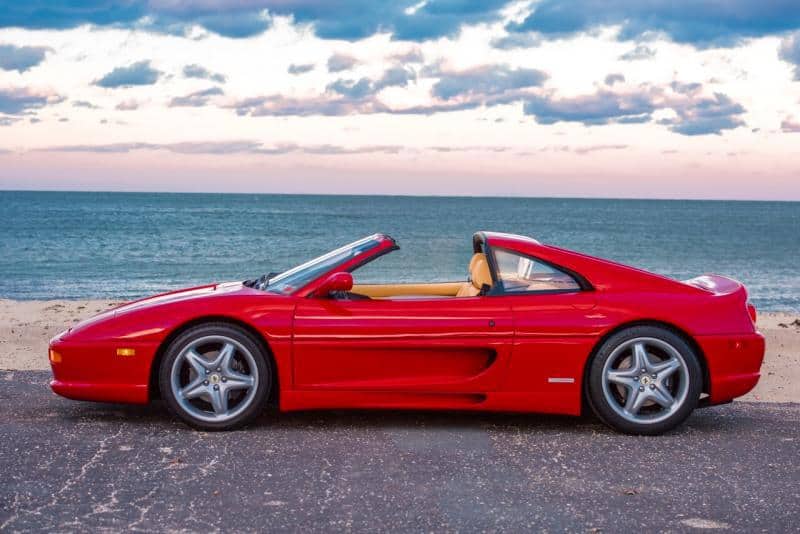 Kudo's to my BFF Michael Craig
My confidence in Michael was 100% from the moment I pulled up to his showroom till the time i asked him to locate my cars complete service history.
He was there 100%. And came through with everything, even a factory looking Ferrari pit crew jacket for my son and myself.
Not to mention this platinum level gated 355 GTS
I now refer to Michael as " brotha ! "
He found me a beautiful, low-mileage McLaren…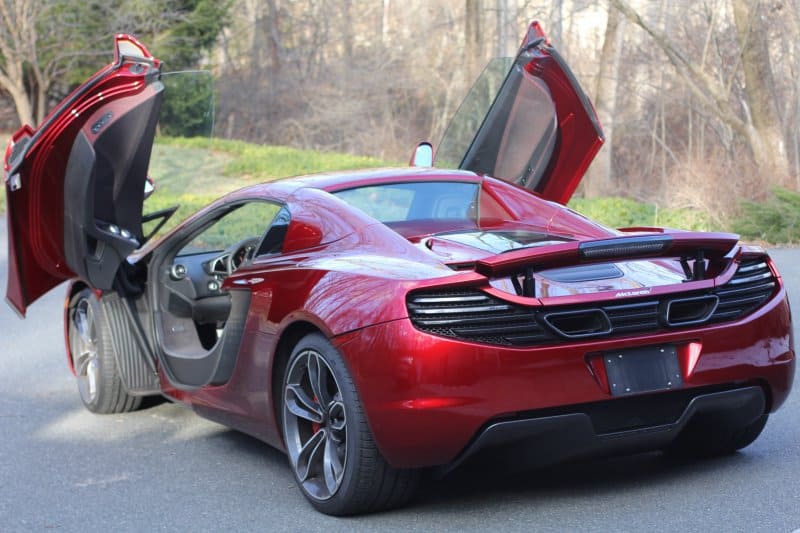 I can't thank Mike enough for his professionalism…
Just took delivery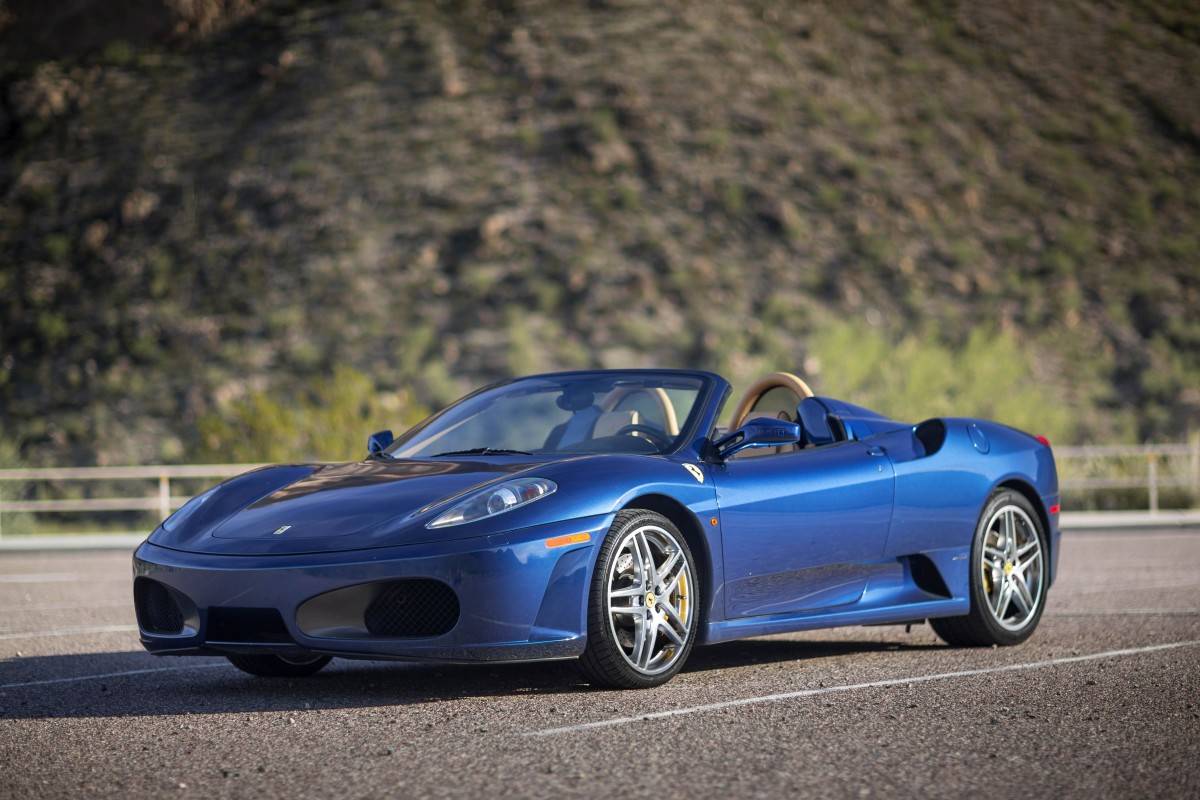 Just took delivery of my TDF Blue 430 from Mike on Monday!
This man is honest, reliable, and straightforward. I look forward to buying from him again.
Mike helped me find my dream.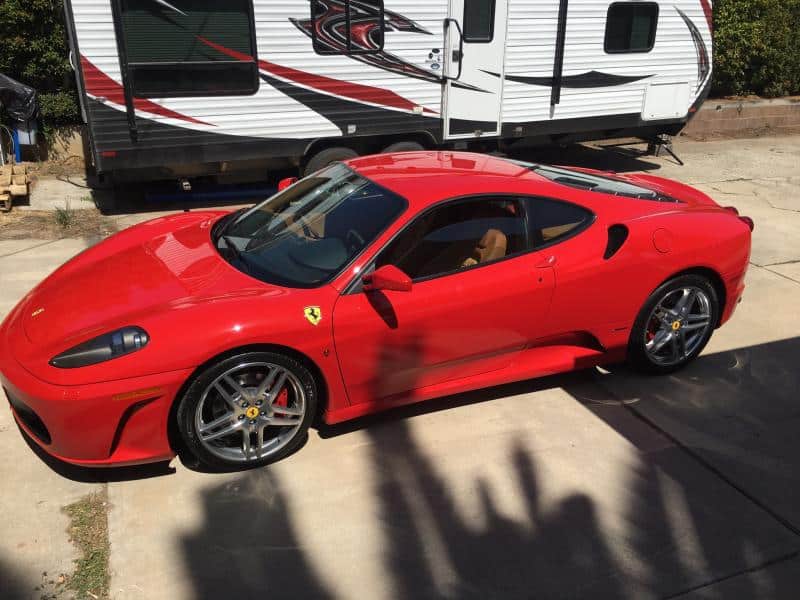 Hey all,
Mike helped me find my dream. A 2007 F430… Ow my gawd, This thing is even better in person and to drive than I could have dreamed of.
I will post more pics and stuff, but do let me note. If you are looking for your first F-car or your 12th, Mike can help. He is the man.
He walked me though the whole process. Got everything arranged and even kept up with calls and updates. Hell I talked to him one night and it was around 1am his time…. hahah
Thanks again Mikey,
Paul Williams
Ferrarichat.com
You presented the car exactly as it was…
Thanks Mike for all your help on my latest aquision. You presented the car exactly as it was and you know that I am very particular with condition and quality. No time wasted deal made in 2 hours…Everything was there just as described and I am very pleased. See u soon!!!!
I've always dreamed of a Ferrari…
Mike is the ONLY way to go.
If you're considering getting your first F car, Mike is the ONLY way to go. Will post again here in further detail about the experience, but just let me say briefly that my colleague and I bought gated 360's at about the same time. I from Mike at Yellow Compass, and he from a Ferrari dealer, and the experiences couldn't have been more different…
Mike literally treats you like family, and as I was going through my purchase process, my colleague couldn't believe what he was hearing, specifically about how well I was being treated even WEEKS after the transaction when I had questions or concerns about the car…
Luxlife458
Ferrarichat.com
I LOVE MY NEW CAR!!!!!!!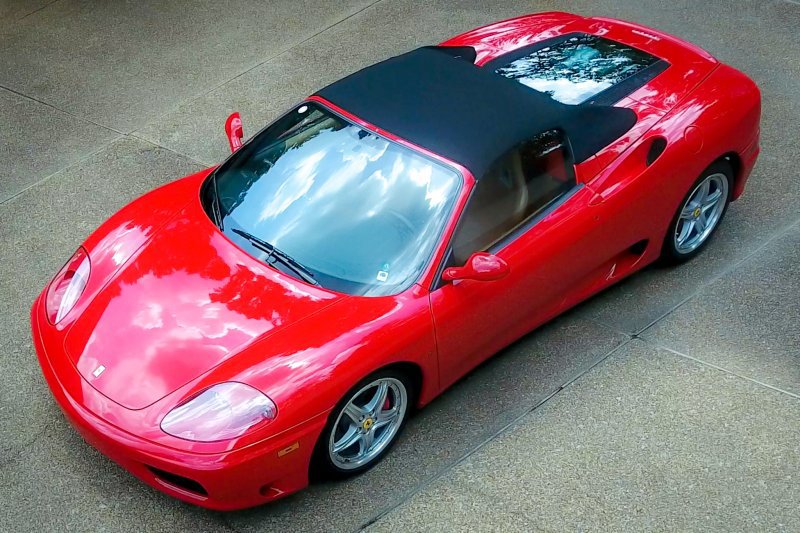 A huge thanks to Michael at Yellow Compass and Lon Mandel for working with me to get this done. Ever since I was a young boy, my love of cars has been insane. I'm a huge Ferrari fan and can remember the days when I had my F40 and 959 posters hanging up in my room. Thankfully I have had the opportunity to own some cool cars and finally the reality of being able to afford and Fcar set in. I tried to do my own research and if you are like me, there are opinions from experts as well as opinions from those that have no business giving them. I stumbled upon fchat and as a result began to learn about Yellow Compass.
I looked back at my emails and saw that I first contacted Michael on 7/10/2017 with general questions about wanting a 360 and a 430. He immediately responded and made me feel really comfortable about being able to ask questions that a seasoned Ferrari veteran would already know. It's somewhat of a daunting task to learn about these cars and hard to find someone that would be honest about what to look for in a vehicle. Ordinary sales people will tell you anything to move a unit that they have in inventory. Michael is totally different. He is down to earth and has his network of people that own these cars and rely on him to match a buyer with them as a seller. I passed on 2 cars early on b/c of a pending sale of our business and when the time was right, I told him that I was ready to pull the trigger. We went back and forth on different vehicles and colors and he never pressured me to choose something that I did not like. He had black, silver, yellow, etc. I told him that I really loved blue but could also do red as this is the most desirable color.
Did I get a PPI and fly down to see the car and drive it? NO. After multiple upon multiple conversations with Michael, I grew to trust him that if he vouched for a car, it would be everything he said it would be. You have to build trust to make a purchase like this sight unseen. Michael brokered the deal and I worked with him and Lon directly to get money transferred, the shipping set up, and had any and all questions answered. But the real joy of the transaction is that both Lon and Michael have followed up everyday since to see how things were going and to really share my joy in purchasing my first Ferrari. Also, they have encouraged me to call them with any and all questions that i might have in relation to the operation of the vehicle. What a beautiful and seamless transaction and I would like to publicly thank Lon and Michael for a first class experience.
He is a true enthusiast and will not steer you wrong. He's said it before, and you get what you pay for. Listen to him. You will NOT be disappointed!!! I LOVE MY NEW CAR!!!!!!!
Very responsive and knowledgeable during the process.
I recently bought 2 Ferrari's in one transaction from Michael and I found him very responsive and knowledgeable during the process. It was a very easy, stress-free buying experience and I can recommend purchasing from Michael without hesitation. Thanks Michael–keep out the good work!
I am a multi car Ferrari owner!!
Preach it Brotha! Michael is great and I cannot thank him enough for his opinion, leads and insight. You just know when someone is shooting straight and for a guy I have never met but talked with by phone and chatted online, I cannot say enough about the good.
I have achieved something I did not think was a reality and with GODS help and Yellow Compass, I am a multi car Ferrari owner!! Cheers!! 
I recently had Mike help me find and purchase an F430…
I recently had Mike help me find and purchase an F430. First thing you should know, he will treat you like family. Not like in-law family, but like a brother. He will always take the time to talk to you and answer every question you have. Speaking of answering questions, Mike knows his Ferrari's…and if he doesn't know something, he will get one of his contacts on the phone with you that does. He is an absolute wealth of information! Most of the cars that Mike sells are not actually for sale. Let me explain: after talking with Mike about what you are looking for, he will work his contacts to find the car you're looking for from someone willing to sell it. He knows the people that seriously take care of their cars so he knows you will not be disappointed if purchasing sight unseen. Mike is a no BS guy. He will not hit you with hard sales tactics and will be honest to a fault. If he tells you he is going to do something, it's going to get done. You can tell he loves what he does, he truly has a passion for Ferrari's.
After you purchase your new Ferrari and it's sitting in your garage, Mike does not just disappear. In fact, he will be calling you to make sure everything is great…if there are any problems at all, he takes it upon himself to make everything right. I can't stress this enough, he's not happy until you're 100% happy. That's not just a saying for him, that's just the way he is.
If you're thinking about buying a Ferrari, just give Mike a call. The call won't cost you a thing and he may just find that one car you're looking for. You will have a new Ferrari and a new friend for life.
Jeff Huguenard
Ferrarichat.com
You've got one life.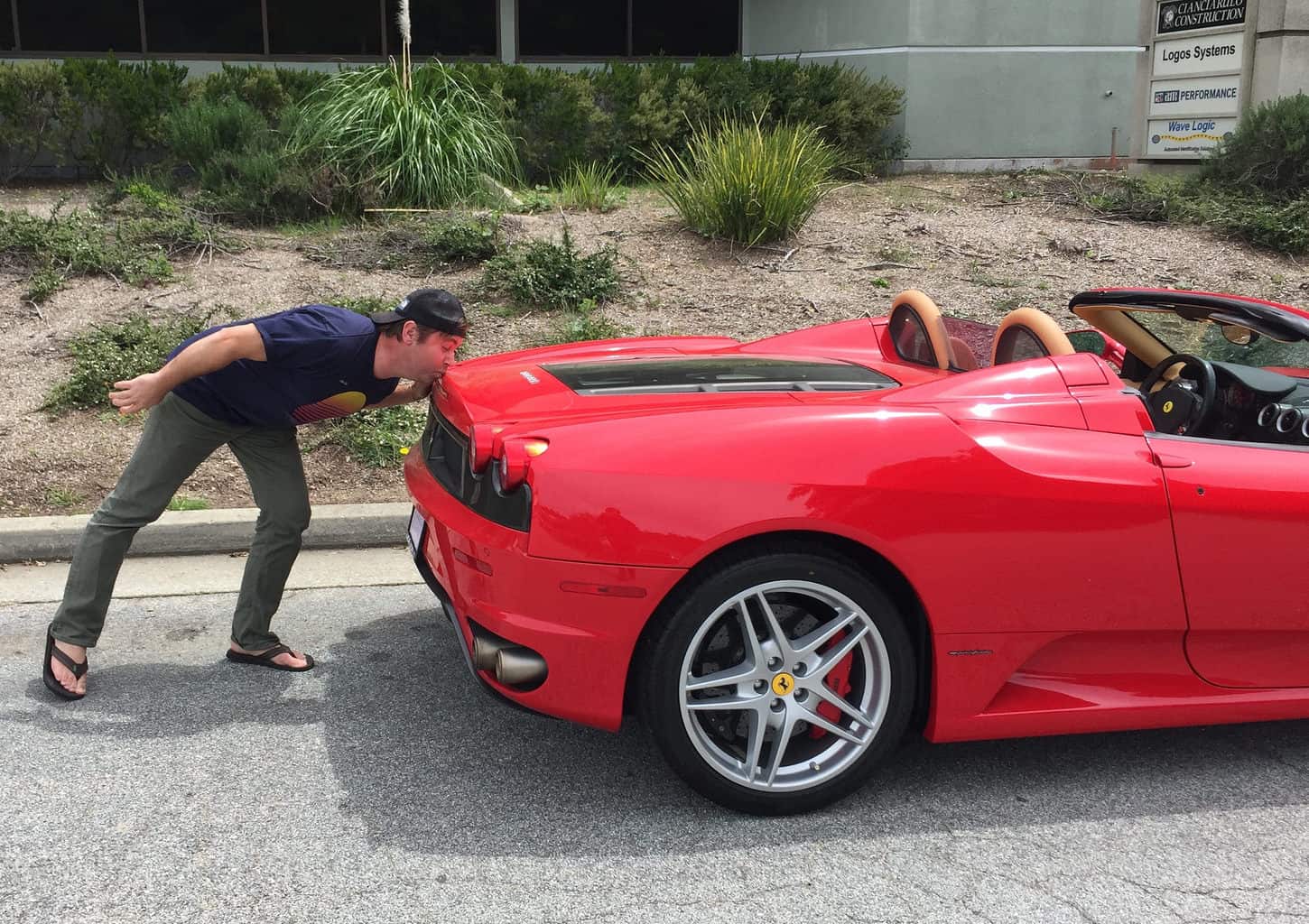 ---
Submit your own testimonial below!